Website Design Daphne
Overflow Cafe has designed and built websites for hundreds of businesses, small, medium and large, and in almost every country of the world. Our only limitation is that we specialize in English language websites only, unless you can provide content translation, which some of our clients do.
Your website has a purpose. It should look good, it should meet your readers needs, and it should help you reach your business goals. It should be able to attract quality visitors who actually do business with you instead of leaving and visiting your competitors. That's what we specialize in, high performance business web design that drive revenue.
You've most likely found us through a Google search, or referral from one of our many happy clients and we look forward to working with you!
We offer SEO consulting, website design, SEO, conversion rate optimization, Google Ads and other services related to digital marketing.
When you hire us for website design, you'll enjoy a beautiful website, a dramatic increase in keyword rankings, quality backlinks, increased organic website traffic from Google, and other search engines. Most importantly, you'll gain many new customers and increased revenue.
My team and I usually spend hundreds of hours of diligent work to build or rebuild a website, then many months to rank that website high in search engines to drive revenue growth.
Almost all of our clients are happy with their web design result and recommended us to their colleagues who then become our clients to. Most of our new clients come from referrals, and we really appreciate that.
We always start with a consultation so that we can figure out what kind of website to build you, and also how to rank that website in search engines and drive quality traffic and revenue. After all, what's the purpose of you having a website if nobody visits?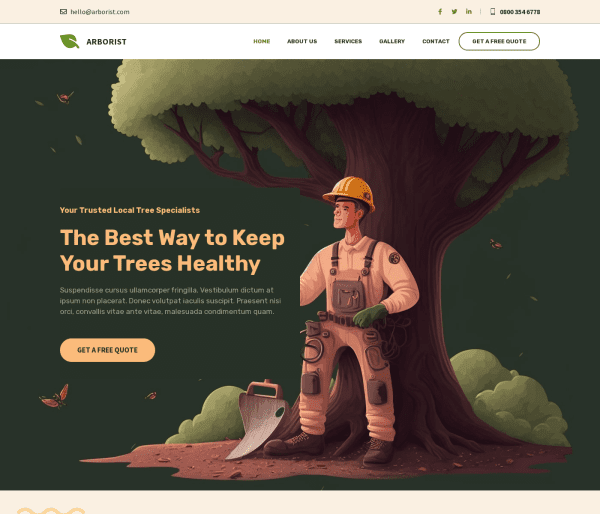 Website Design Daphne – We Start With A Web Design Consultation
We'll start by researching your business model or venture in great detail to figure out what we can do within your given budget and timeline. Every website project is different because the goal, budget and timeline really dictate the plan-of-action, so be careful of any website builder who tries to sell you a one-size-fits all approach, you'll end up very unhappy with them! In fact a large percentage of our new clients come to us complaining about poor quality work done by other (cheaper) companies they hired. Website design takes a high level of skill and hundreds of hours. At least if you want it done properly!
When we take on website design project we look at many factors factors that will be addressed, based on Google's up-to-date algorithm and requirements for online businesses. Because each business and website goal is different, sometimes we'll look at fewer factors, sometimes more.
It all starts with a website design presentation from one of our expert SEO consultants. You'll receive a comprehensive and interesting video presentation about your website or future website including your current and potential domain authority, backlinks, keyword rankings, organic search engine traffic, bounce rate, average session duration (meaning how long someone stays on your website before leaving) conversion rate, revenue potential, competitor research, and much more.
We'll tell you exactly what you need to do in order to reach your goal. You can do it yourself, hire someone to do it, or hire us to do it for you. After you've watched our custom video presentation and read through any spreadsheets and PDF files we've sent, we'll talk by phone or video-call to answer your questions and work out the details.
Some of the SEO consultations we do lead to the client doing the work on their own. This is because they have the time and skill level to perform the website development tasks or they are part of a larger company that has the human resources readily available. You can also pay us a monthly fee and we'll continue to guide you while you do the work.
Some of the SEO consultations we do lead to the client hiring us to do all of the website design and SEO work for them.
Depending on your budget, we'll design the most appropriate business website for you. Then SEO to improve your keyword rankings and organic search engine traffic. After that, we move onto conversion rate optimization to convert more of those website visitors into paying customers. Then if you want, we can scale up using Google Ads to reach your entire audience across all major online platforms in the most profitable manner possible. You'll definitely have the highest performing website in your industry.
The website design stage usually lasts 30 days depending on the complexity of the project, we've also worked on many large scale ongoing projects involving thousands of web pages.

Custom Website Design Done Right
Google updates their website ranking algorithm several times each year, which slightly changes the way the search engine works, so just like a car requires regular maintenance to function properly, so does your company website, it's an ongoing process.
Most website owners design their websites to suit themselves only. They always fail in online business.
Smarter website owners design their websites to suit themselves and their potential customers, these people always do great and reach their goal.
The smartest website owners design their websites to suite themselves, their potential customers, and Google (not to mention other search engines!). These company owners reach and surpass their own business goals many times over and usually sell their companies for a massive profit.
Google has a comprehensive list of requirements and the list seems to get longer each year. It's hard for company owners to keep up, and this is why it's important to have someone like Overflow Cafe working for you.
Every week we hear stories from people all over the world who paid a cheap, unskilled website designer to build or fix their website, and that website designer destroyed their entire venture. They then have to pay exponentially more to get their site fixed properly, plus to remove any Google penalty. Be smart, pay an expert to get your site built properly the first time, so you can avoid wasted time and money, not to mention stress. You don't want stress do you?
Our team is incredibly good at website design and digital marketing. We've been featured in over 100 respected trade shows, TV and podcast interviews. We turn down interview requests on a weekly basis because we're too busy.
We've been nominated and have won awards including Entrepreneur of the Year, best Digital Marketing Agency in Ontario, best Advertising Agency in Toronto, and Top SEO Agency in Canada.
We have many wonderful clients all over the world who sell all kinds of products and services. We know what we're doing, we won't even take on your project if we can't help you. And when we do take on your project, we work on it with 100% passion and dedication. We want you to succeed so badly. Whether it's just a paid SEO consultation or an entire website design project start to finish, we do great work for you.
We can help you choose and register a domain name if you haven't already, we can help you choose an appropriate web host based on your goals (yes, your web host matters, and makes a big difference depending on what your venture is and the location(s) you wish to target. We'll setup your SSL and even a custom email server if that's what you need.

How To Design A Website The Right Way
Once you hire us and give us access to your web hosting, the first thing we do is log in and take a thorough look around. What kind of setup do you have? What's working, what's going wrong? Are you on a shared hosting plan? VPS? Cloud? Dedicated? Collocation?
Are you using WordPress? Wix? SquareSpace? Shopify or something custom? Website builders have pros and cons so we might ask you to switch to a new website builder or a completely different platform or a better design tool.
I like to take a look at any current stats you have including error logs, even server logs depending on how big your current website setup is.
Regardless of your content management system I like to look at each of the settings you have active. Sometimes just a few days of fine tuning your webserver setting (WHM, Cpanel, etc) and options, results in exponential growth just on its own! Does your web server have enough CPU power? Enough RAM? Enough SSD storage? All of this matters! Sometimes removing unnecessary records from your DNS server will boost your website load time immediately and for free!
Media folders, pages, posts. How many pages are there? Have they been optimized? What are the average content scores?
What top keywords do people use to find your website? How many impressions do you have in search each month? What's your click through rate? Average position in search?
What country are your visitors from? What time of day are they most likely to take action, purchase or contact you? What day of the week? What pages do users visit the most vs least? What pages do they spend the most time on? What pages do they exit your website from and why?
How often do your visitors come back to to your site? How many times do they visit your site before making a purchase or contacting you? What technology do they use, for example Windows, Mac, Linux? Are they visiting your site on a desktop, mobile, or tablet? Yes all of this information matters!
We would like to know what your clients or potential customers genders, age groups, interests, and anything else we can find out about them so that we can reach them quickly and effectively.
What about code? I like to spend a few days removing unused or unnecessary plugins, I like to add plugins that will be useful to helping the client achieve their goals. I like to remove things that are not being used whether that's media files, apps and depending on the clients budget even cleaning up the code manually on the back end. Sites like Wix, SquareSpace and Shopify often have way too many apps or plugins that slow down the loading time. Removing unused or unnecessary apps alone can result in much faster website traffic and revenue growth.
It's not unusual for me to remove several hundred lines of unnecessary code to make a site work better overall.
Then, I'll take steps to improve site security to make it less vulnerable to malware, viruses and hacking attempts. Advanced security measures will save you frustration later on.
I'll look at the overall setup including permalink structure, redirects, and more. I'm extremely pragmatic and methodical so the work is just about as perfect as it can get.
Depending on the size of the website design project I'll spend time going through everything several times, because sometimes when you update one setting, it negatively affects another setting so you want to make sure everything works in cooperation with each other. One plugin may conflict with another. Certain fonts don't play well with certain background colors.
If the client already has traffic, usually their conversion rate goes up immediately after I've fixed or rebuilt their website properly.
This leaves the client with an excellent functioning website that does not have any errors or real problems. It also has a solid foundation to move forward regarding authority, backlinks, keyword rankings, website traffic, and most importantly increased revenue! Your website will have all of the built in features required to move forward rapidly. You'll have access to all the best design elements and even complex features needed for growth. Additional features can be easily added without complication later on.
Of course we'll add relevant tracking codes (Google Search Console, Google Analytics, Bing Webmaster Tools, Facebook Tracking Pixels etc). We've already paid for all of the best plugins so you'll get them for free.

Website Design Tools We Typically Use For Each Project
Google Search Console
Google Analytics
LightHouse
Bing Webmaster Tools
RankMath (for WordPress)
SEMrush
SimilarWeb
Wordtune
SurferSEO
Jasper
Majestic
GTmetrix
Sucuri
BuiltWith
Answer The Public
Google Keyword Planner
Google Trends
HARO
Copyscape
Google Business Profile
Plus much more! Different website design projects require different tools depending on the end goal, but the above tools are always my first go-to, and I'll use some more than others depending on the web host, CMS platform, and of course the client's timeline, budget, and goal. We use the best website design software and tools available, both fee and paid. We'll use the same tools to build your site that we use on our own site.
For example it's not unusual for me to spend many hours sifting through data from Google Search Console, Google Analytics, and SEMrush for a client's website. The end result may be that I increase their sales by over 10X in less than a year. Like I said, it varies by project. If the client doesn't have a budget for this then we realistically have to skip some steps. Either way we ensure that we do great work so that Google discover and rank our clients' web pages for all the best keywords that drive revenue.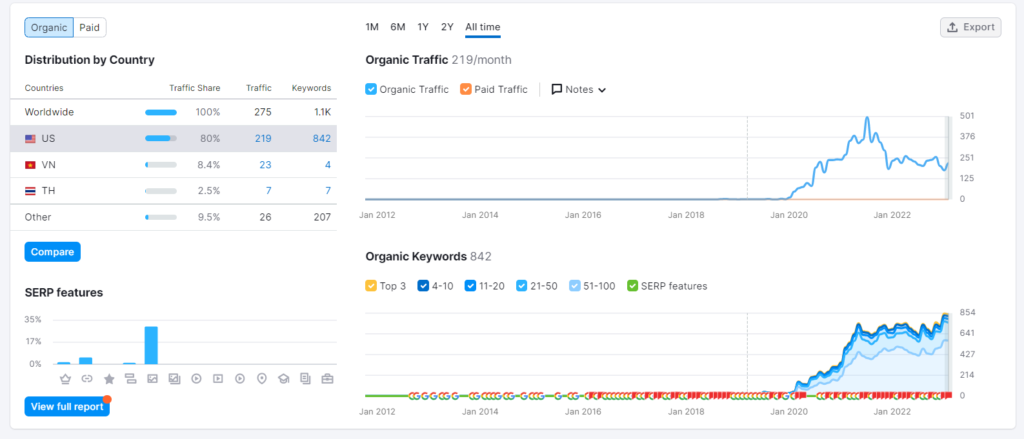 A Professional Website Takes Hundreds Of Hours
Once I've done all of the above, I'll move onto the logo, top menu, footer layout, fonts, color scheme, graphic design, relevant images, and much more. Feel free to show me some design inspiration and or a landing page or pages that you love and I'll go from there. I'll even give you access to some of my SEO tools so that you can start copywriting while I design.
Once I've perfected the structure of the website, including headers, footers and overall page layout, I'll build out the home page, main internal pages such as About Us, Contact Us, FAQ, Pricing, Reviews and of course your main services pages.
Design a website from scratch or use a pre built template? It depends on your budget and goal. Come up with your own ideas or seek more inspiration from your competitors? It depends on your budget and goal. Website design ideas are a dime a dozen, but good architecture and clean code is rare. I would even say that the design of a website is less important than the overall site structure. Cheap website design companies are a dime a dozen, but a professional, experienced website design company will get you to your goal fast.
Depending on your budget my team and our graphic designers will create beautiful custom graphics and even engaging videos. Don't be shocked of you end up winning Webby Awards, most of our clients become award winning shortly after we finish their project. We've seen more small businesses turn into medium businesses than any other website design agency.
Ensure your website is mobile friendly across various devices and browsers. Responsive web design takes a lot of time but the ROI is huge because depending on your business, most of your site visitors might come from a mobile or tablet device. For example elderly site visitors often use a table instead of a phone. Teenage visitors often use a phone. If you're already established then we'll know where your visitors are coming from, otherwise we'll use data from your competitors. In either case, optimize for mobile devices as a basic standard.
Run a LightHouse test and fix major problems, speed up your website, because faster websites always rank higher than slower sites. Obtain excellent scores for Google core web vitals.
Ensure HTTPS is working properly across all pages including mobile.
Ensure there is enough white space or spacing between elements even on mobile devices!
And by the way, studies show that a website performs better when the logo is placed in the top left corner of the screen instead of the center. This is just some of the depth that we travel when building out your brand. Responsive design has its own set of rules. Horizonal logos work better than circular logos. The list of best practices is long.
Your contact us page should have your business name, full address including city, state, zip code and country, business hours, phone number and email. Also, your contact us page should be extremely easy to find, don't make your visitor hunt around for it.
Your about us page should show key people and explain the entire history or founding of the company. Don't use generic mission statements, write your about us page with passion!
You should have a detailed FAQ page answering at least 10 of the most frequently asked questions about your business and continue to build it out as your company grows.
A pricing page is helpful, even if you show a range of pricing or pricing examples instead of fixed or specific pricing.
Having a dedicated page for each of the main services you offer is better than having one page listing many services.
Home pages should have a hero section with a very clear call to action, authority bar, customer reviews, a summary of the main services you offer and links to important internal pages of your website.
Just having comprehensive and useful information on your pages alone will increase traffic to your site. So don't think that the best designs always win, there's so much more to it than that.
The market research we do in the beginning stages gives us most of the information we need to create or boost your brand and site. In some cases we'll use wireframes to test your layout before working out details. Your typography should be simple and fast loading (yes, some fonts take longer to load than others).
You should have basic compliance pages like a sitemap, robots.txt, privacy policy, possibly a terms of service and other disclosure pages. Each country has their own regulations so we want to keep your site up to date in your target market(s).

Search Engine Optimization Comes After Web Design
SEO is when we rank your website higher in Google so people searching for your products or services will find you first and find you more often. Your website rankings will start moving up a few spots each month for different keywords until you are ranking very well. When your website ranks well in search results you'll get more website visitors, and those website visitors will be people who are already searching for what you offer. Therefore, they are ready to do business with you. This article is about website design, so I won't go into SEO detail here, read our other pages for more information about SEO and other important digital marketing topics.
Digital marketing, website design, SEO, conversion rate optimization, it all takes hundreds and sometimes thousands of hours. Google updates their algorithm several times per year and so website design and web development can be an ongoing process if you want to succeed long term.

Conversion Rate Optimization Is Part Of Web Design
At this stage we will optimize your website so that a larger percentage of your visitors turn into paying and repeat customers instead of just leaving your website and going to your competitor. This is called conversion rate optimization or CRO. There is a definite difference between a website that converts 1% of visitors into clients and a website that converts 20%. The higher your conversion rate, the less traffic you need, which lowers your overall marketing and advertising costs. This is an ongoing process involving many steps that I cannot get into here, check out our other digital marketing pages where we go into detail.


Google Ads Works Better With Good Web Design
Once your beautiful website has good design, SEO and conversion rate optimization, we will scale up your revenue much further by using Google Ads. Most site owners make the mistake of doing Google Ads first when they have not built their website properly, and have not optimized their website for SEO and CRO, and then they fail. When your website is fully optimized, Google Ads will be completely predictable and profitable with a big return on investment. Google Ads is complex. It involves a lot of skill and work.
Our goal is for you to be completely happy with our work and to stay with us long term and to recommend others to us. Eventually you'll reach your business goal and we'll move onto just n maintaining your gains.
By this stage my team and I would have spent thousands of hours over the course of months or many months. We're passionate about what we do.
We have some clients who achieve their revenue goal within 6 or 9 months, others within 1 or 2 years. It depends on many factors like the type of business you're in, how many competitors you have and of course your budget and your level of cooperation with us.
The main thing is you'll move forward little by little each and every month until you accomplish your goal.
Reach out to us here at Overflow Cafe if you're looking for a website design agency or digital marketing agency who can deliver better search engine rankings, more traffic, and more revenue.
Every day we help clients all over the world dominate search engine results pages. We have so much experience that we'll help you reach your goal faster and less expensive than if you were to do it on your own.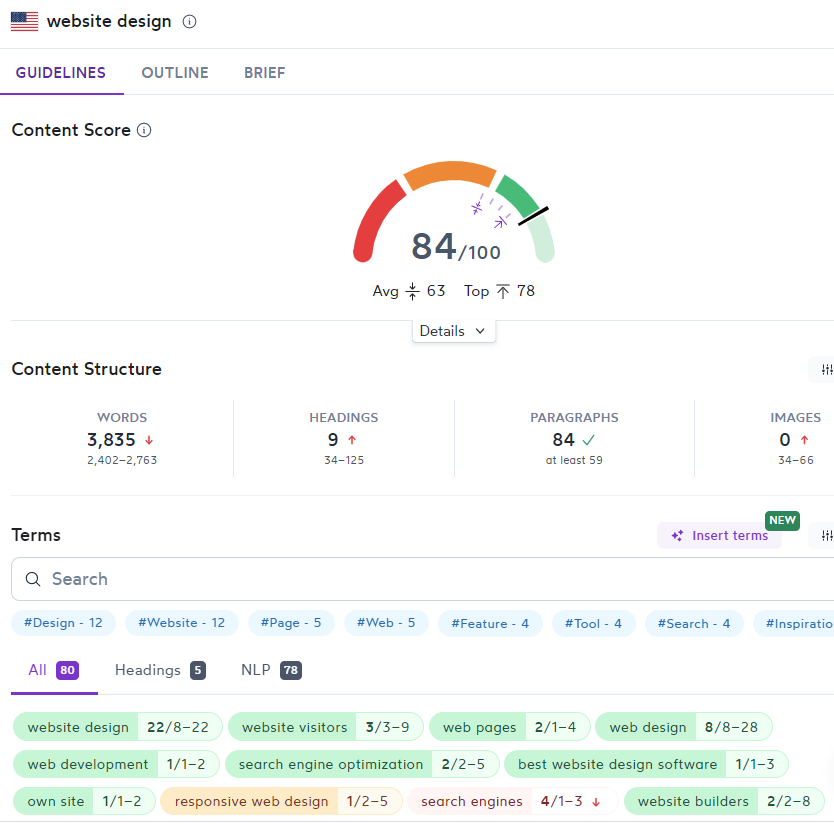 Other Things To Consider Regarding Web Design
Some drag and drop editor platforms like Wix are great for setting up a fast website using one of their pre built templates, but once your business starts gaining steam you'll want a better platform like WordPress.
In addition to a fresh and unique website design, Overflow Cafe can implement just about any feature you need on your website, including contact forms, scheduling/appointment booking, credit card processing and much more. Our experts, designers and team are experienced with all modern coding languages and website builders which allow us to really customize all aspects and elements of your website.
With Overflow Cafe, you can create the exact web experience you need. Add as many features as you wish, without any limitations, as long as your budget allows for it of course.
We can build out your online store. You can sell on multiple channels, accept secure online payments.
You can create engaging blog posts to publish and share your ideas. We can provide you with a spreadsheet filled with hundreds of custom content ideas that your potential customers would be interested in reading, backed up data including monthly search volume and competition information.
Use our blogging advice, resources and blogging tools and Google data to target the right audience of potential clients.
Showcase your talent, product, or service with images, and videos on a portfolio website. Display images of your works of art in a way that represents who you are as a creative and artist and expert. The possibilities are endless.
Take bookings online and manage them right from your site. Host sessions online with live video or phone calls, offer memberships or packages and sync your team's calendars with ease. All of these things take a lot of time and effort but we know how to do it, so we'll save you a fortune in time and money.
Let Overflow Cafe create your website! We're one of the leaders in website design and search engine optimization.
Stand out online with a beautifully designed and professionally built business website, online store, portfolio, blog or anything else you want. With Overflow Cafe you can turn any idea into a reality with our help. We look forward to working with you.